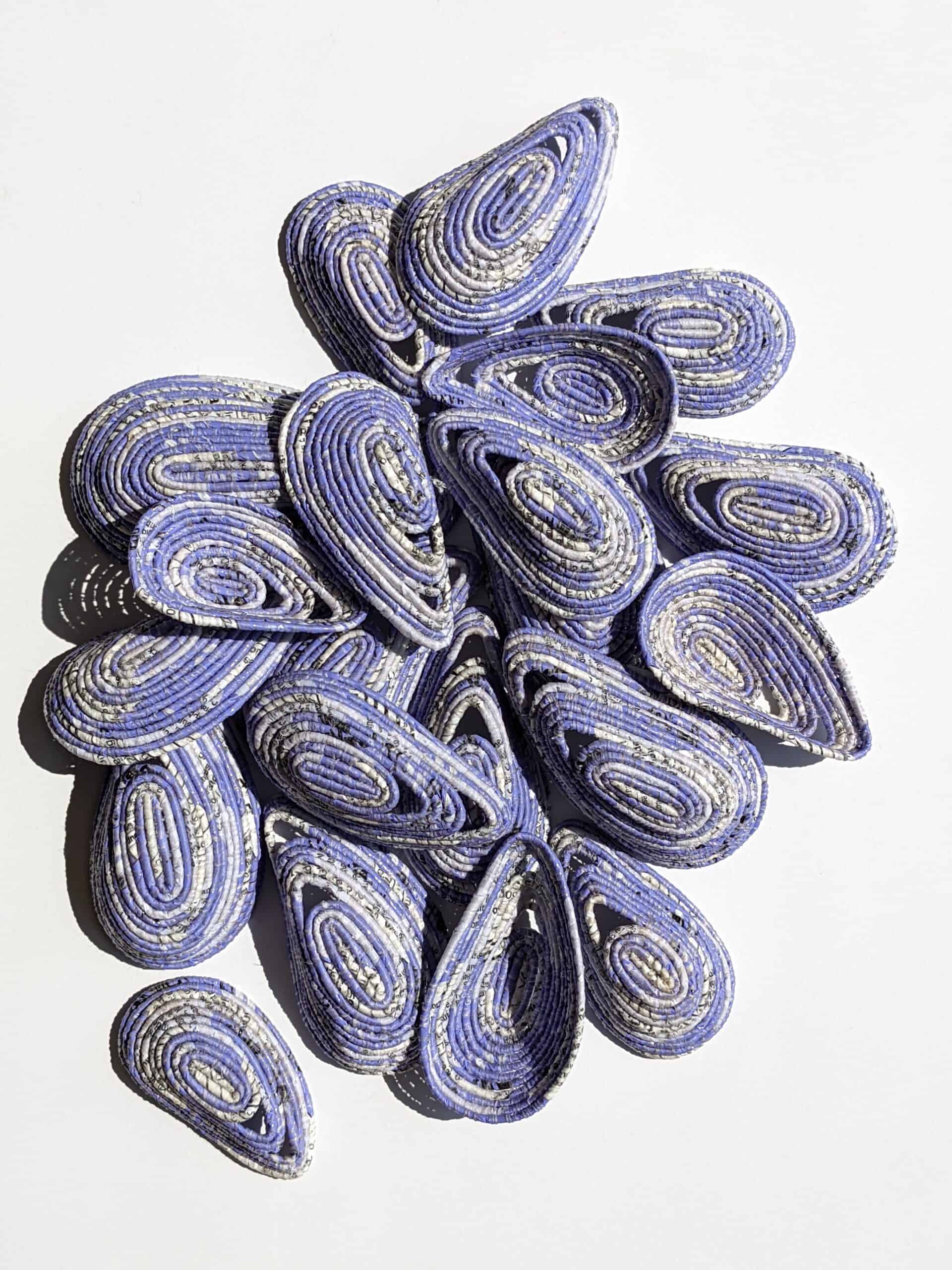 2022
wrappers coiled – The Handpie Company Chicken Pot Pie packaging (excess from the start and end of runs) wrapped over wire and stitched with new dental floss.
ranging form 4cm to 10cm in length
Mussels have long been a food source on Prince Edward Island. Healthy mussels depend on clean, toxin-free waters, and climate change is impacting yields. The production of plastic, is a major contributor to climate change, from the presence of micro-plastics in the water, to sea temperature rises, to extreme weather events.