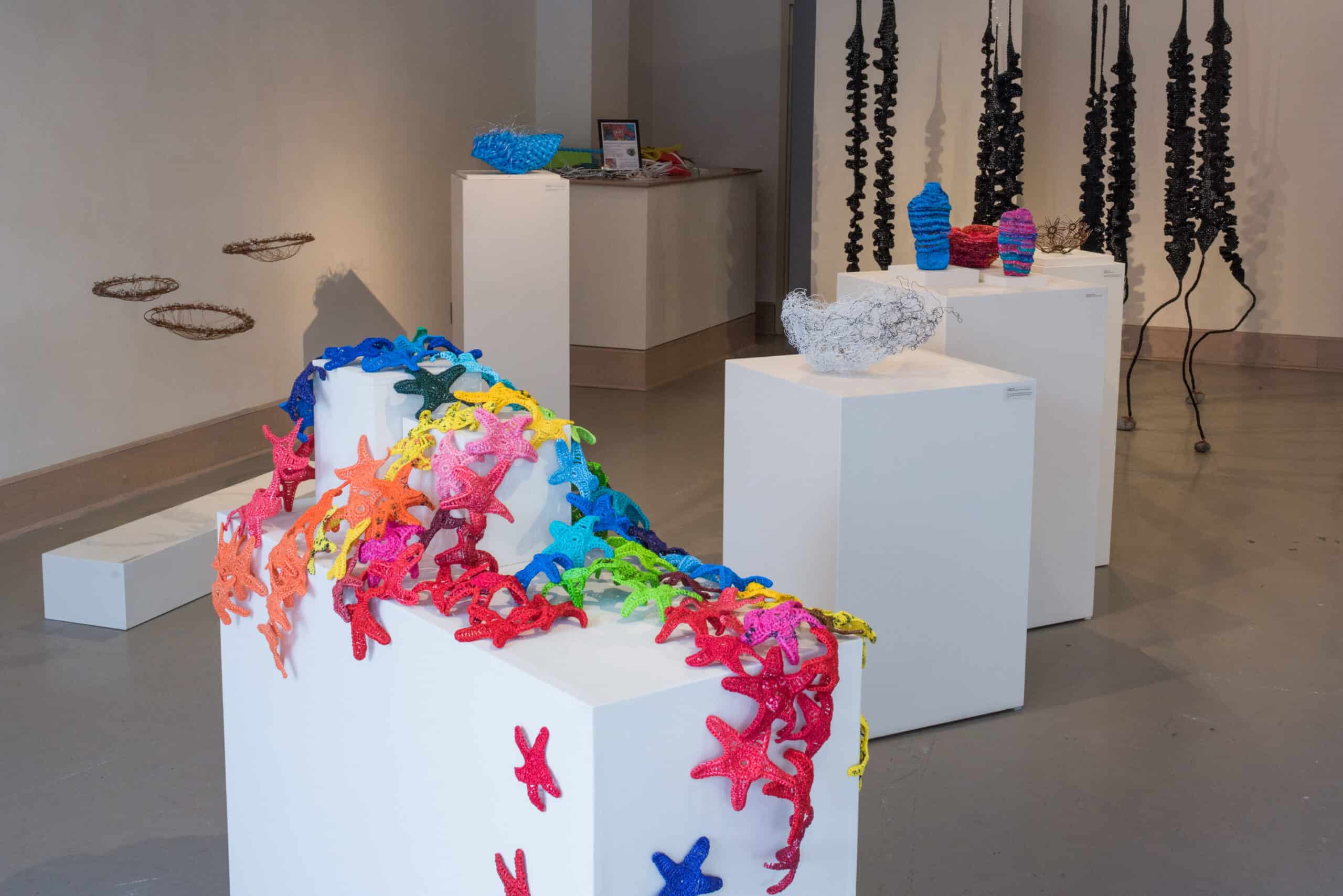 Climate change is real. Industrialization is wreaking havoc on the environment. We are surrounded by the amazing diversity of nature that is being gravely impacted by our ever-increasing development and abuse.
My challenge was to recreate the essence of marine elements. I experimented with a variety of textile techniques and structures using industrially-made materials – preferably discarded. The production of these materials is a major factor in climate change and their disposal is causing global pollution, with dire consequences.
Although aesthetically pleasing objects can be created out of garbage, they can never replace the original natural ones. Viewers are forced to reflect on the impact of climate change and garbage pollution, and the urgency of taking action. There is hope: we humans are creative, and surely now is the time to put our creativity to work.
photo: Grace Laemmier