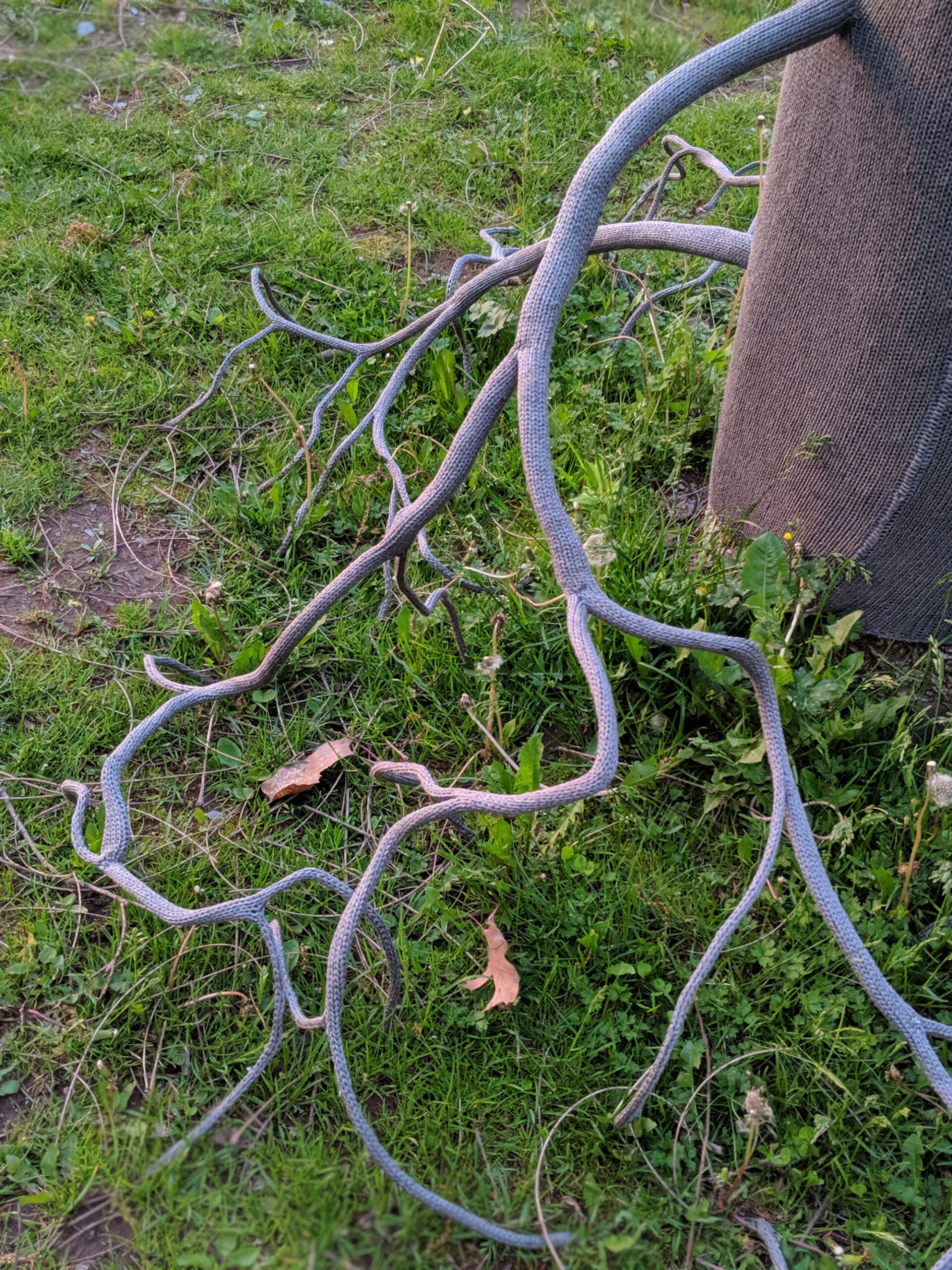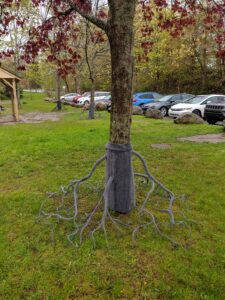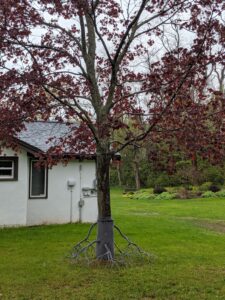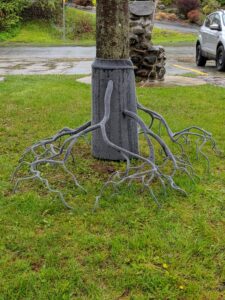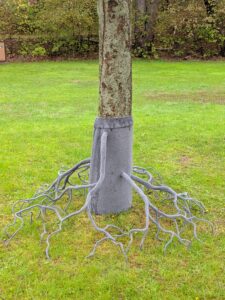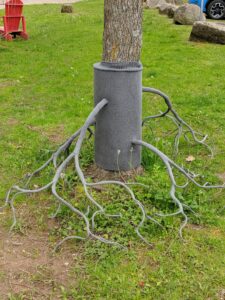 Knitting Our Roots is a response to the need to set down roots while reflecting changes in available and/or preferred materials for economic, social, and environmental reasons.
We are all wanderers. Some of us continue to wander – rooting, uprooting, and rerooting ourselves in search of homes across the hills, across the continents, across the oceans. We've used the land to survive; using its bounties to feed, clothe, and shelter us.
Knitting is a lifelong skill that can be easily carried with us as we wander from one chair to the next, from one home to the next. The garments created – hats, mitts, sweaters, long underwear, and more – help keep us warm and dry while the meditative rhythm of the knitting helps to keep us grounded.
Knitting Our Roots I : In the past, households would grow and spin their own fleeces for knitting. This was a very time- and labour-intensive task, undertaken out of necessity, not choice. As woollen mills such as Briggs and Little in York Mills, New Brunswick, emerged and expanded, one could exchange one's fleece for ready- spun yarn.
Knitting Our Roots II : Acrylic fibres soon became the go-to fibre for mass-produced and industrially constructed garments. Not only were these more convenient but they also became a symbol of prosperity, as only those who couldn't afford to buy new clothes from the shop would make them in the "old fashioned way." For those who persisted with their knitting, however, Red Heart acrylic became a favourite because it was so easy to care for: just toss it in the washer and dryer.
Knitting Our Roots III : We are finally realizing that our over-production, misuse of resources, and stockpiles of refuse are impacting the health and well-being of our planet. New, more responsible fibres are now being developed, such as Wool and the Gang's New Wave which combines a cotton thread with one spun from recycled plastic bottles.
Installed:
2019 Uncommon Common Art, Wolfville, NS, Canada
2020 Rooted n Art, City of Charlottetown, PEI, Canada