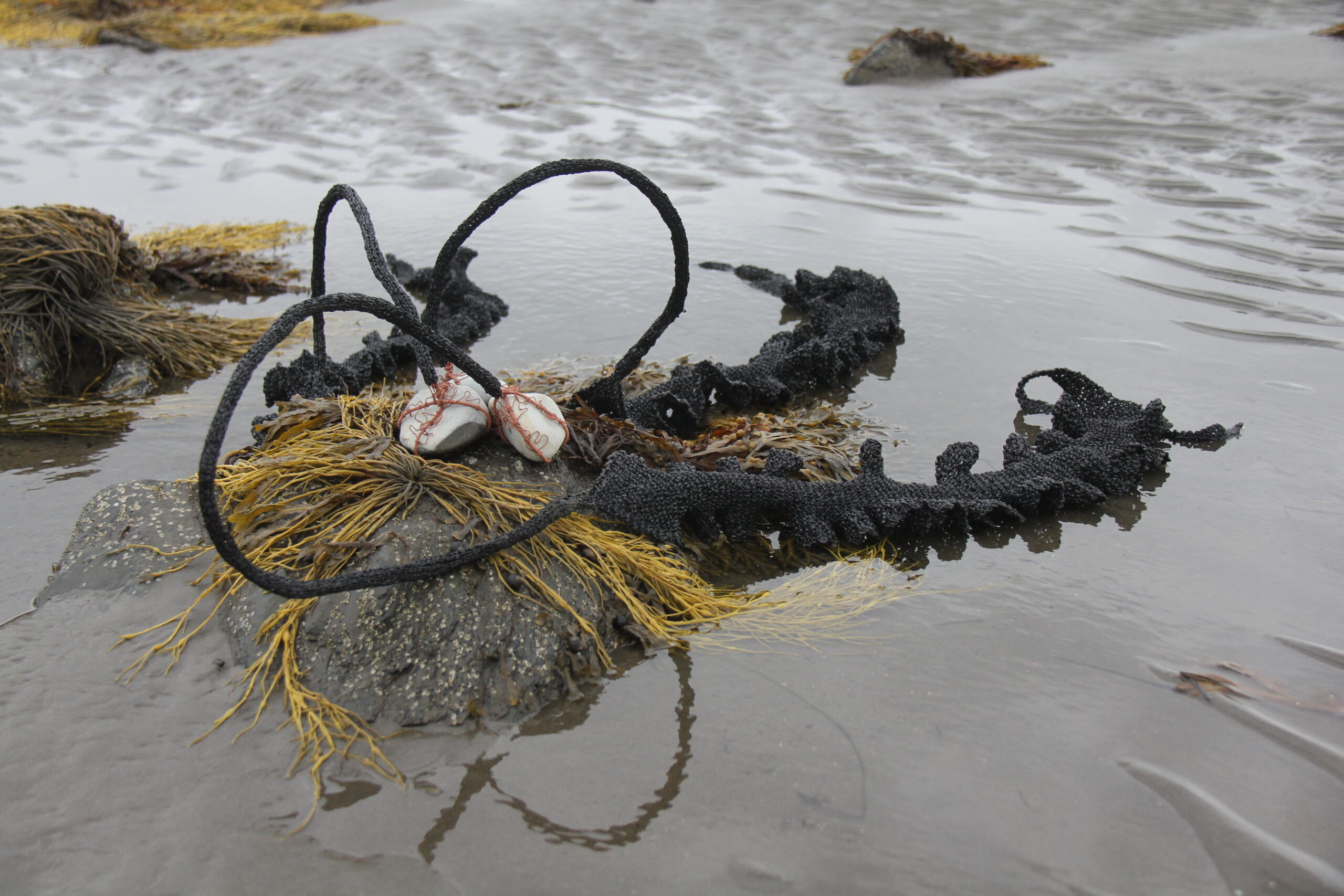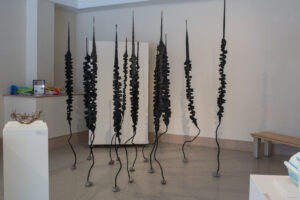 average size:  240cm x 14cm x 8cm
recycled garbage bags cut into strips and hand knitted
These bags have travelled over the ocean from half way around the world. When I shipped my belongings from Australia to Canada I wrapped most things in garbage bags before placing them into shipping boxes.
photo: Hillary Dionne
Part of Wreaking Havoc: A thought provoking collection of works inspired by the effects of climate change on the marine landscape.
Exhibited:
2018 Mary E Black Gallery, Centre for Craft, Halifax, NS, Canada
2019 This Town is Small and The Guild, Charlottetown, PEI, Canada